BMW 2 Series Reviews
When you're seeking a sporty and sleek car, look no further than the BMW 2 Series. This graceful and elegant vehicle also knows how to provide the power you want for your travels throughout Jackson, Clinton, and Ridgeland. At BMW of Jackson, we look forward to helping drivers find the 2 Series model that ends up being the perfect fit. Continue reading our BMW 2 Series reviews to find out more about your options, and what makes this unique BMW stand out.
BMW 2 Series Interior Review BMW 2 Series Trim Levels BMW 2 Series vs Audi A3
Reviewing the BMW 2 Series
If you're looking at the 2 Series, you're really looking at a few different options:
2 Series Coupe
2 Series Gran Coupe
2 Series Convertible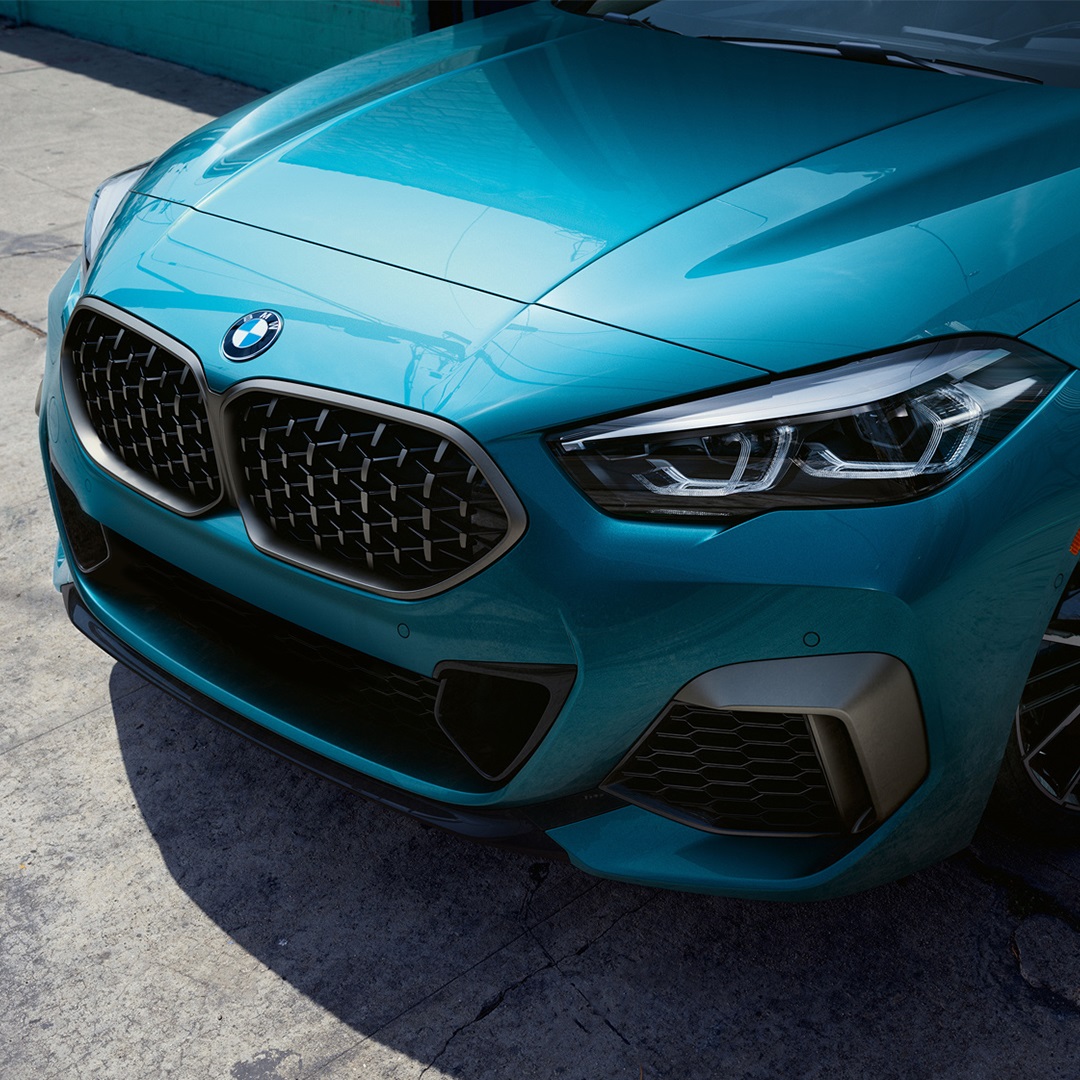 The 2 Series Coupe is the classic coupe you've come to know and love, designed for those looking for an adventure. You may end up choosing the 2 Series Gran Coupe as your next car, a model larger than the traditional coupe––more like a sedan. There's also the 2 Series Convertible, which allows you to put the top down and enjoy the fresh air and sunshine.
As you can see, there are a lot of options when it comes to the BMW 2 Series. Our goal is to help you find the right one. In these reviews, you'll find pertinent information about each model's performance, interior amenities, safety features, and more. Our goal is to prepare you for the buying or leasing process, so when you visit us, you know exactly what you're looking for.
Discover Your 2 Series
Whether you're going with the smaller Coupe, the Gran Coupe, or Convertible, you can't go wrong with a BMW 2 Series. Each one has its own personality, but they do share some commonalities, of course.
The BMW TwinPower Turbo engine is one of them. Twin-scroll turbocharger technology with variable valve control combines with high-precision direct injection to make over 228 horsepower in all of the 2 Series models.
The power front-sport seats ensure you're always comfortable, with driver memory for the exterior mirror and seat positions. Even if someone else takes the wheel, your 2 Series remembers you the next time you step inside.
Every 2 Series also comes with a powerful audio system, smartphone controls, and the iDrive system, which keeps you updated as to what's happening on every drive.
2 Series Warranty Coverage
You deserve peace of mind while driving. That's why BMW covers you with a 4-year/50,000-mile New Vehicle Limited Warranty, and a 4-year Unlimited Mileage Roadside Assistance Program.
You're also covered by the BMW Ultimate Care program. All model year 2017 vehicles and newer sold or leased at our authorized BMW location offer this coverage for the first three years or 36,000 miles, whichever milestone is reached first.
Maintenance items will be performed as laid out in your maintenance booklet, including engine oil and brake fluid changes, engine air filter changes, and remote control/key battery.
Find Your BMW 2 Series Today!
After you've done your research, it's time to drive in Jackson, Clinton, and Ridgeland. BMW of Jackson is proud to have the BMW 2 Series in our inventory.
Find the helpful BMW 2 Series reviews on this page, then stop by for your test drive.