---
Inner and Outer Dimensions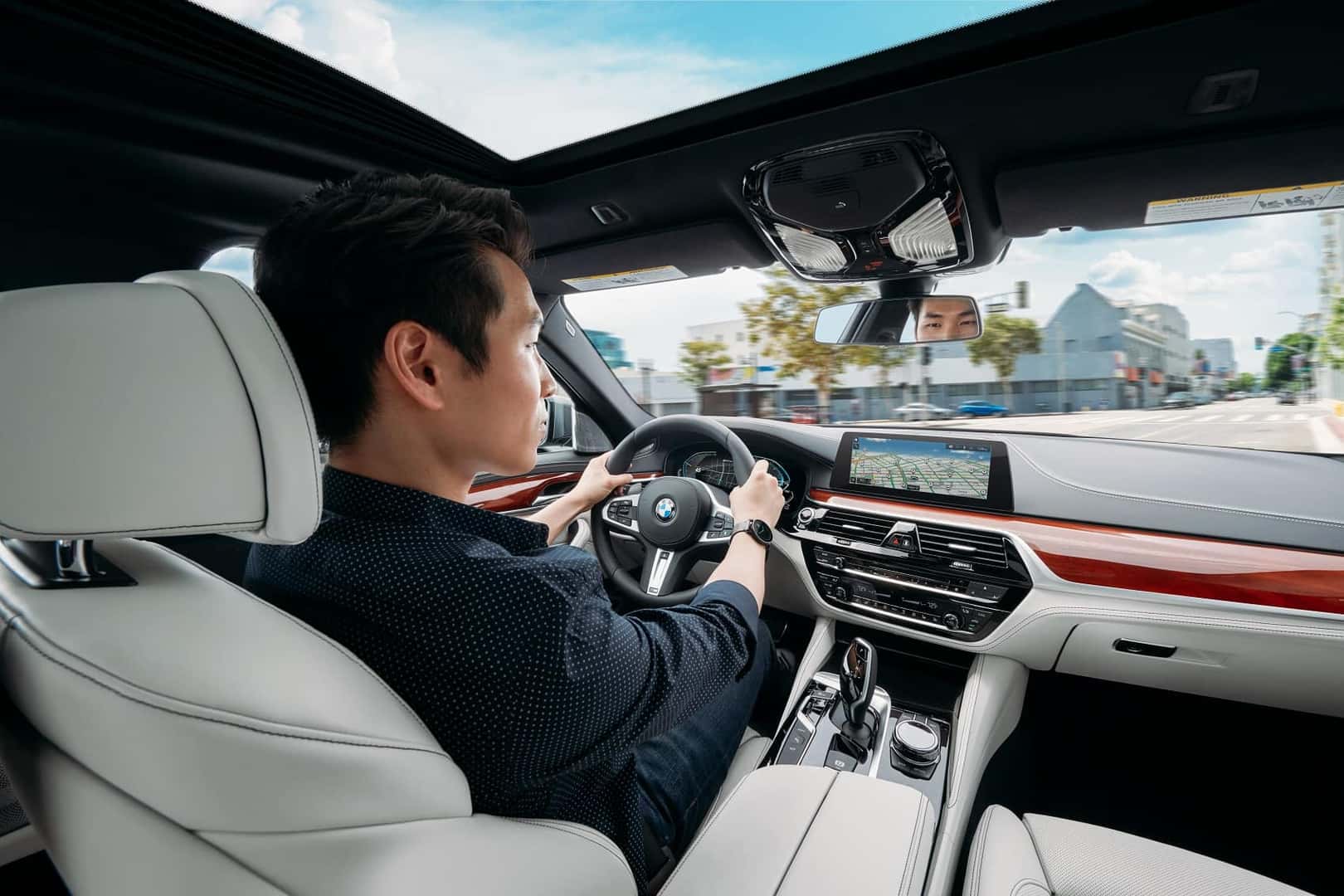 A bigger car may mean more room based on the way your vehicle is configured. Let's take a look. The 5 Series spans 194.6 inches in length, stands at 58.2 inches high, and measures 73.5 inches wide.
If you choose the Q60, it reaches 184.4 inches in length, 54.5 inches from roof to ground, and is 72.8 inches wide.
Now examine the inside of both. Your BMW trunk holds almost 19 cubic feet of cargo volume to easily cart along enough gear for any trips you take. The INFINITI offers much less, with 8.7 cubic feet of cargo volume.
Both provide comfortable seating for any riders you ferry, but the 5 Series holds more with a passenger volume of almost 99 cubic feet. You still get plenty of space for passengers in the Q60, but it contains only 85.4 cubic feet of passenger volume.
Commanding Factors
As we mentioned before, you want control over your luxury sedan. You can accomplish this feat in the BMW 5 Series. Command your vehicle to do your bidding simply by using your voice with the standard Live Cockpit Professional system. If you drive the INFINITI Q60, operating your car by voice can be done, but only after an upgrade.
BMW ups the ante with their unique Gesture Control system, available in the Premium package. Quickly learn five gestures to direct your car, then crack your knuckles and get started. The INFINITI provides no comparable feature.