BMW 7 Series Reviews
Drivers who have high expectations of their vehicles would be best served to check out the BMW 7 Series. It's long been one of the most welcome offerings from the BMW family, and it's here at BMW of Jackson. Our BMW 7 Series reviews delve deep and tell you what you need to know about this car. This luxurious sedan can meet your Jackson, Clinton, and Ridgeland needs and deliver the drive you've always wanted.
BMW 7 Series Driving Experience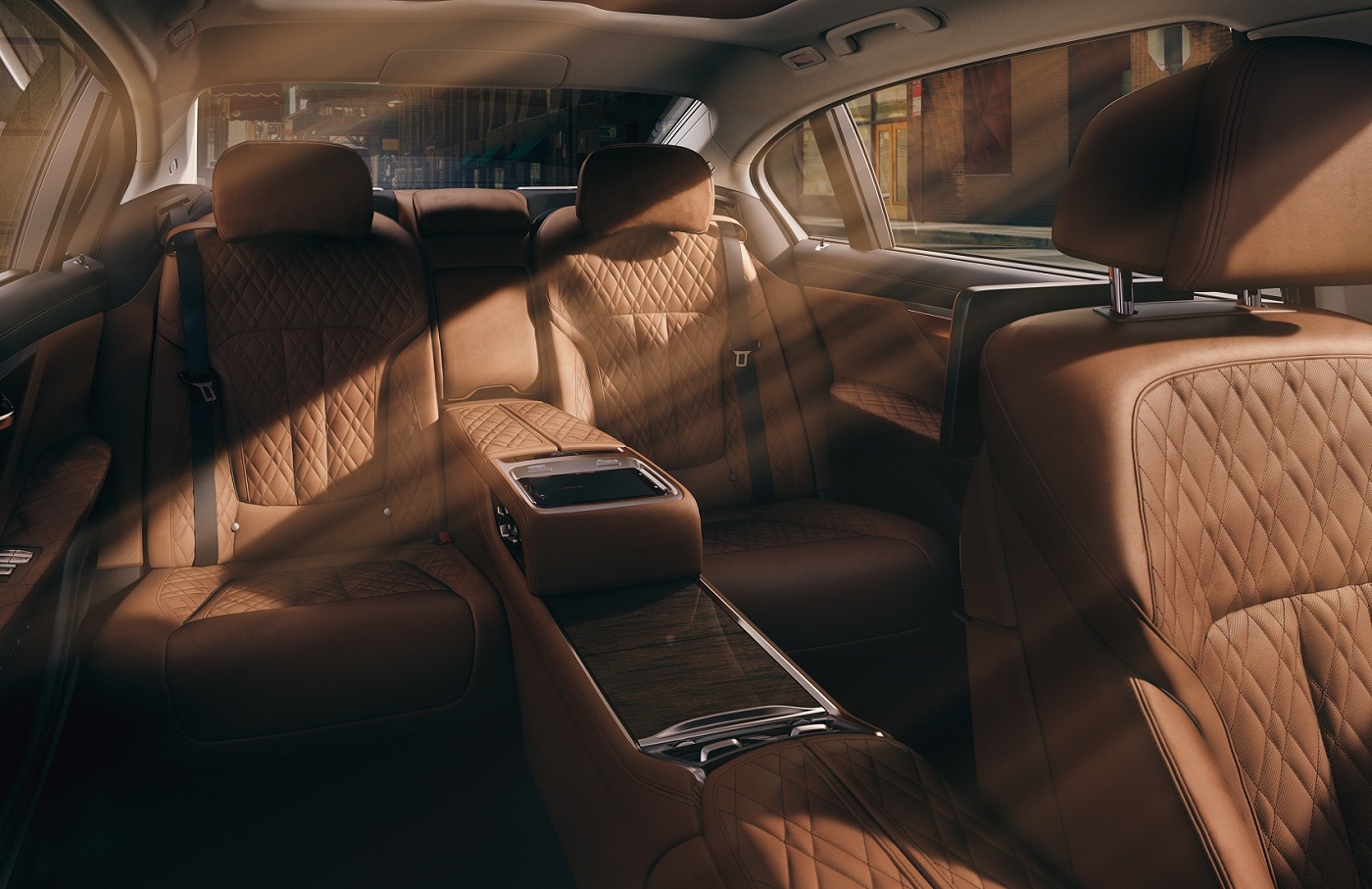 If you've had your eye on a large luxury sedan, then the BMW 7 Series makes a great choice. The 7 Series has always been known for combining athletic performance with a high-end feel. The latest edition of this BMW is designed for peaceful rides, allowing you to cruise for hours. That being said, when you want power, you'll have it.
After all, the entry-level 7 Series can be equipped with a turbocharged V6 engine with rear-wheel drive. That turbocharged V6 engine delivers 335 horsepower with all-wheel drive coming standard on the 740i xDrive. That all-wheel drive capability ensures that, when the roads become slick, you have a system that can respond in kind.
We know that not every driver will be satisfied with the turbocharged V6 engine. BMW knows that, too. So, why not consider the 4.4L turbocharged V8 engine? It makes 523 horsepower, rattling the pavement and taking you on an adventure every time you press down on the accelerator.
Time Spent Inside the 7 Series Is Enjoyable
When you're looking for a vehicle, you want something that's enjoyable to spend time in whether you're heading to the grocery store or going on a long drive across the state. The 7 Series interior is known for its businesslike feel, but it also provides a certain sportiness that's hard to ignore.
Bolstered by 20-way front seats and 4-way lumbar support, the interior can truly be set up to your liking. Plus, with the leather upholstery, this is a cabin that not only looks good but feels good, too.
There are a number of interior features you'll fall in love with, including:
Automatic 4-zone climate control
Power trunk-lid opening and closing
Heated steering wheel
Soft-close automatic door operation
It's the little things, but all those little things add up to create a driving experience you'll love.
What You'll Learn in Our BMW 7 Series Reviews
As you read our BMW 7 Series reviews, it helps to take some notes as you go. There's plenty to learn. Read about the interior amenities, the performance specs, safety features, and how the vehicle functions overall.
Our reviews go above and beyond to explain everything there is to know about this car, but there's always more knowledge to be gained. Reach out to our sales team if you have any questions or are ready to set up your test drive.
Take the Wheel of the BMW 7 Series
You'll find the latest BMW 7 Series reviews right here on this page.
Ready to schedule a test drive at BMW of Jackson? Do so today, and our sales experts will get you ready for the roads of Jackson, Clinton, and Ridgeland.