BMW Dealer near Brandon MS
For decades, the BMW brand has been known for its classiness and strong performance. These cars are built to last, and as a BMW dealer near Brandon, MS, we're proud to have them on our lot. Whether you're searching for a brand-new BMW model at BMW of Jackson or one of the pre-owned ones, we're here to help you find the perfect match.
Long after you've left the lot for the first time, our service technicians will be there to take care of your BMW and treat it with the respect it deserves.
New and Pre-Owned BMW Models for Sale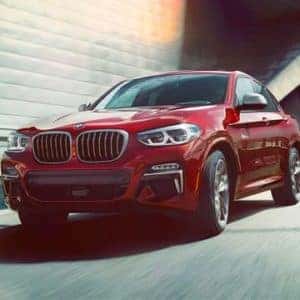 We want to make the vehicle search as easy as possible for area drivers. That's why we make our entire inventory available online. You'll be able to search by model, model year, body style, color, features, transmission, and use these qualifiers to find the perfect match. Narrowing down the search for your next car? It's best to check out our online inventory.
That inventory includes vehicles like the new 5 Series, with its sleek look, well-appointed interior, and iDrive system. There's also the BMW X5, a better fit for a growing family. Other popular models in our inventory include the 3 Series, X3, and X7.
Buying new is always an option, but it's worth your time to check out the latest used BMW options on the lot. These cars have been inspected by our service technicians, are looking for their next driver, and can be an affordable way to enjoy a BMW. Contact us today to schedule a test drive.
Superior Service for Your BMW
When you visit our service center, you'll get exceptional care for your car. Plus, if you're in a rush, we have a great way to take care of you: BMW FastService. This is designed to make quick work of top services including oil changes, brake pad changes, and tire replacement. You'll get expert service in an hour or less for these services and many others and be back on the road with 100% original BMW parts.
If it's time for that next service visit, you can schedule it right here on our website. It only takes a few moments to do it and saves you a phone call. That's how we make service easier for you.
About Brandon MS
Once you've chosen your new BMW, you'll be able to get out there and see Brandon like you never have before. Of course, the times are changing, largely due in part to the new Brandon Amphitheater. That being said, some things certainly haven't changed.
Brandon remains a great place to raise a family, and it still has that small-town charm at year-round events, festivals, and parades.
Visit Our BMW Dealership Today
We invite you to visit BMW of Jackson today. Of course, that can be digitally here on our website. It can also be in-person at our location. As a BMW dealer near Brandon, MS, we're proud to serve this great community every day. We look forward to seeing you here soon.