BMW Dealer near Jackson MS
The featured vehicles on the lot at BMW of Jackson are powerful, well-appointed, and sleekly designed. That's not too much of a surprise, of course. After all, we're talking about the BMW brand here.
These cars have been a part of the American fabric for decades. Now, it's time to take the wheel of your next BMW. Visit our BMW dealer near Jackson, MS, to shop the latest models and find the one that fits your needs.
Shop New and Pre-Owned BMW Models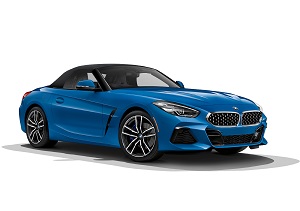 Many drivers visit our dealership to browse our inventory of new BMW models. We're talking about cars like the BMW 3 Series, a sedan known for its sportiness and powerful performance. How about the BMW X5, a spacious SUV the entire family will enjoy? That's just the beginning. With cars like the 7 Series, X3, X7, and Z4, the BMW lineup is known for its diversity.
Our pre-owned BMW inventory is worth checking out too. We keep a number of dependable pre-owned models in stock at all times, giving you even more options when you pay us a visit.
The best thing about these inventories? You can shop online at any time. Browse by body style, color, drivetrain, and features to narrow down your choices. Then, be sure to schedule a test drive with our BMW sales team here at the dealership to get behind the wheel.
Convenient BMW Service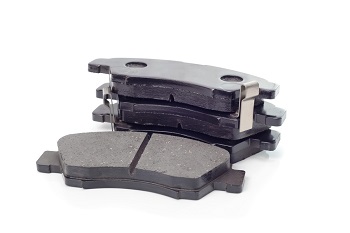 Our BMW service technicians know your BMW front to back, inside and out. From keeping your engine running smoothly to taking care of a tire rotation, we know how to care for your car. Protect that engine with regular oil changes. If you've noticed the oil is starting to turn dark in color, it's likely time to change the oil.
Hearing squeaking coming from your BMW when pressing down on the brakes? The brakes may need to be inspected, as new brake pads may be required.
Buy a new BMW and you're covered with the BMW Maintenance Program. Most factory-recommended maintenance is covered for the first three years or 36,000 miles, whichever milestone is reached first. Schedule your next service appointment with our online scheduler today!
The Right Parts for Your Car
Our parts department goes hand-in-hand with our service department. We stock the parts your car needs to succeed on area roads. You may choose to have our service department install these parts, but we know there are plenty of DIY experts out there too. If that's the case, pick up the part at the dealership and complete repairs from the comfort of your own home. A parts order can be placed online.
Need new tires? We have the right tires for your specific BMW model, at competitive prices. Get expert installation from factory-trained experts. All major brands are well-represented at our dealership, with road hazard coverage eligible on qualified tires.
Our BMW Finance Experts Answer the Call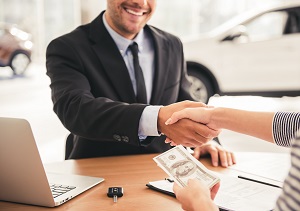 We know that if you're ready to test out a BMW, you're wanting to make sure everything is just right. Our financial experts are here to answer any questions you might have about what may become your next car. While some drivers will choose to pay for a vehicle in cash, a large number of motorists opt to explore finance packages.
Does a loan work best for you? Does a lease seem to be the right option? Ultimately, that decision is yours, but we can help guide you on the path to the best solution. If you're the kind of driver who enjoys holding on to a BMW for a lengthy period of time—upwards of a decade—then you'll likely want to go with a loan. Building equity in a car is something many drivers care about and this will ensure that you are.
However, a lease can be a great choice if you plan to drive a BMW for a few years, then move on to the next model. Lease contracts typically last around three years, and when the lease is over, all you need to do is bring the car back to the dealership and start the search for your next one.
Take a few minutes to fill out the finance application on our website. We'll be in touch to discuss the results of it and set up a time to talk about financing a BMW.
Trust the BMW of Jackson Geniuses
Are you looking for a product expert who understands your BMW from front to back, inside and out? The BMW Genius is specifically trained to show off all aspects of your car, before, during, and after your purchase or lease. This is a great way to learn about BMW models, their features, and innovations.
Our team is here to answer any questions you have about your car, even if you've been driving it for years. We'll show you how to best utilize the features you have access to. Whether you're trying to learn more about the navigation functionality, parking system, or advanced safety features, we'll be sure you know how to make the most of your drive.
About Jackson MS
Mississippi's most populous city is a great place to own a BMW. After all, how will you get to all the fun events, festivals, and shows in Jackson without one? With dozens of unique museums and cool attractions, over 300 restaurants to choose from, and various historic cultural districts, this is the place to be.
Whether you're spending the day in the Fondren District or getting some fresh air in the Petrified Forest, there's always plenty to do in Jackson, one of the coolest cities the South has to offer.
Visit Our BMW Dealership Today
Turn heads in your next BMW. Where will you find that next car? At BMW of Jackson, of course. As a BMW dealer near Jackson, Mississippi, we're laser focused on your needs, whether you're finding that next car or stopping by for service.
Get in touch with our staff over the phone or stop by the dealership to speak to us. We look forward to meeting you.